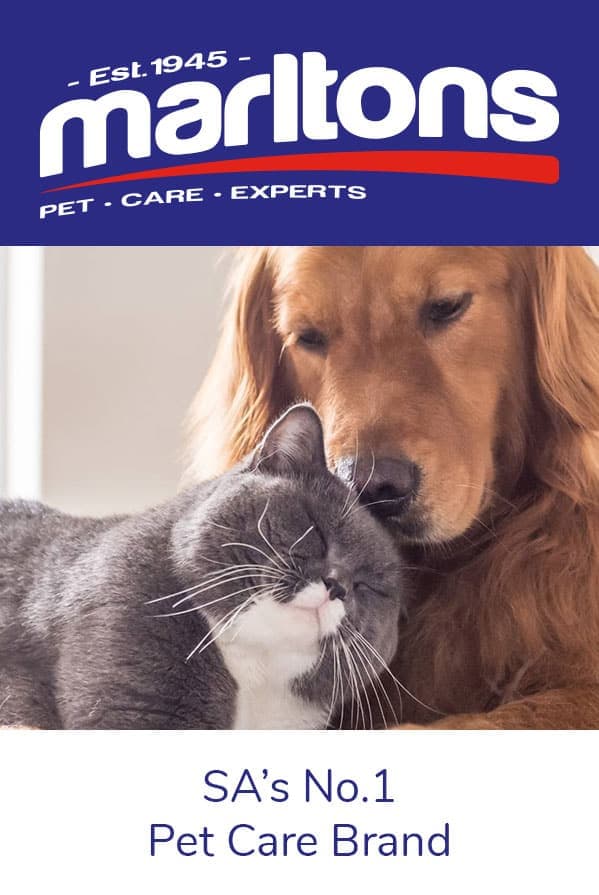 Marltons believe that the unconditional love you receive from your pet deserves expert pet care. Their goal is to offer you all the resources you need to ensure your pet leads a healthy, fun and comfortable lifestyle.
Seeing as pets require lots of TLC and your constant attention, Marltons strives to make your life easier and your pets life happier. How? By providing you with easy-to-use and cost-effective products to care for your pets in the best way possible. Their products are not only appealing, they're just what your pet needs to have a balanced body and mind.
Marltons provide solutions that give pets the care they deserve, from healthcare and snacks to treats and accessories. It's part of why Marltons is South Africa's No. 1 brand.
But it doesn't end there… Marltons are continually expanding their knowledge to deliver relevant pet care innovation.