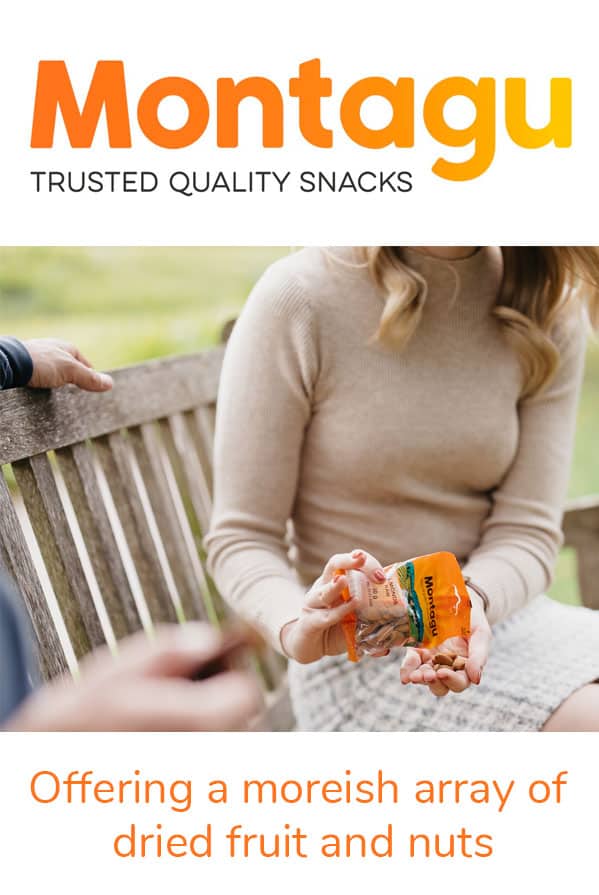 Montagu is a trusted South African brand, known for our moreish array of dried fruit and nuts. Their bright orange branding, reflect the values and philosophy of providing Goodness you can trust.
The Montagu brand is regarded as a pioneer in the snacking industry for offering a delicious and diverse range of modern snack options that support consumers who aspire to lead a healthier lifestyle.
In 2018, Montagu became a part of the Acorn Agri and Food family - a leading South African vertically integrated agriculture and food group with a hundred-year legacy. As part of this transformation, Montagu has grown significantly to hold both local and international distribution and supplies products to a large number of Montagu Branded stores, as well as numerous retail and convenience stores across the continent.